The Best Villas in Barbados for a Multi-generational Vacation

Barbados is absolutely paradise.  It offers some of the best and most pristine beaches in the world with gorgeous aquamarine crystal-clear waters and soft white sands.  It has some of the best oceanfront restaurants on the planet.  It has a real Caribbean culture, interesting history, wonderful nature, verdant rainforests and a huge variety of sport.  Of course, you can participate in every type of watersports such as scuba diving, water skiing, paddle boarding, fishing, sailing, and snorkeling.  But Barbados is also a great country to enjoy Cricket, Polo, Horse Racing and Golf.  But above, all Barbados has some of the best Villas and Vacation Rentals in the world.  There can simply be no better place than Barbados to enjoy a vacation with your parents, grandparents, children, grandchildren and if you have good genes,  great grandparents!  We are happy to present some of the best villas on the island where you can enjoy a multi-generational holiday.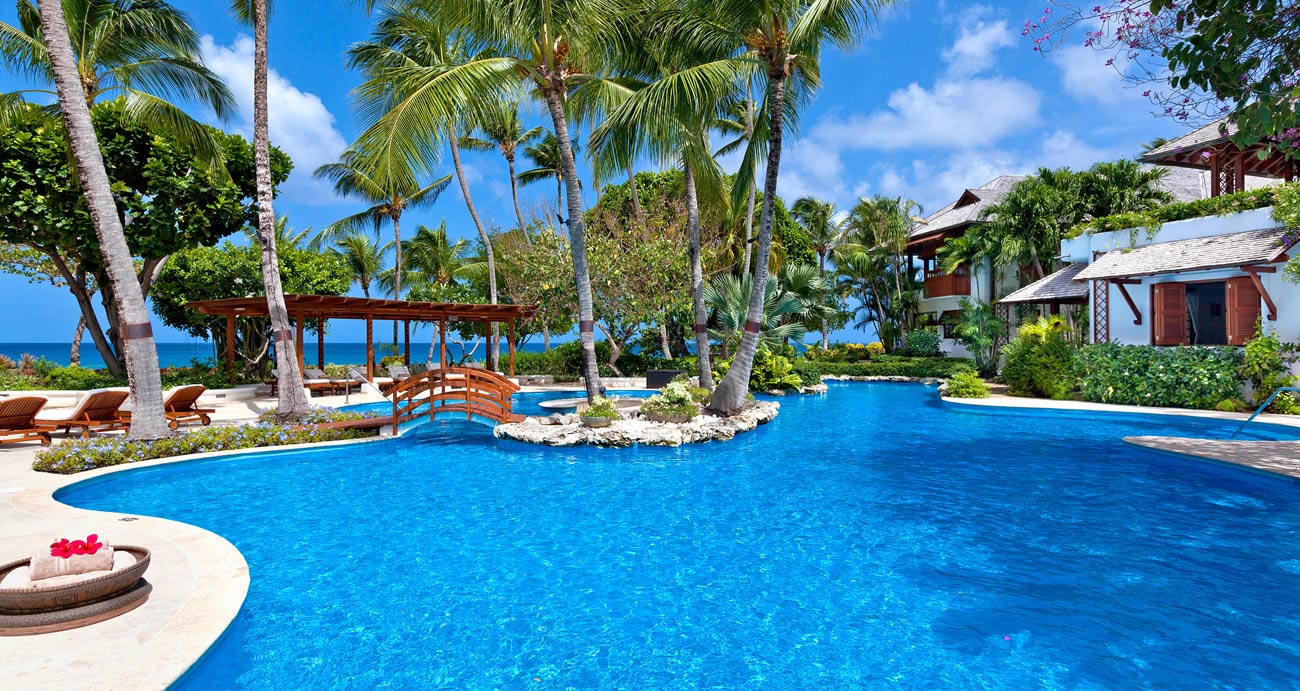 With 9 bedrooms Greensleeves Barbados has enough room to fit all the family.  It is one of the most iconic villas on Barbados and also has one of the best locations on the island.  It is the only villa that has the benefit of being set on two gorgeous beaches.  To the east is Reeds Bay and to the west is Gibbes Beach.  Gibbes Beach is without a doubt one of most beautiful and also one of the most peaceful beaches on Barbados. The villa itself is spread over 10 acres of amazing gardens full of tropical flowers and swaying palms.  The views from the villa are incredible, and the best part for families is that there are loads of facilities in the villa for everyone.  There is an incredible free-form swimming pool. There is a floodlit tennis court, a table tennis table, a fully equipped gymnasium, barbeque and even a children's jungle gym.  Greensleeves has its own watersports equipment that includes sunfish sailboat, stand up paddle board and kayaks.  And if you have babies on board, the villa provides cots and high chairs, baby equipment and pack and plays!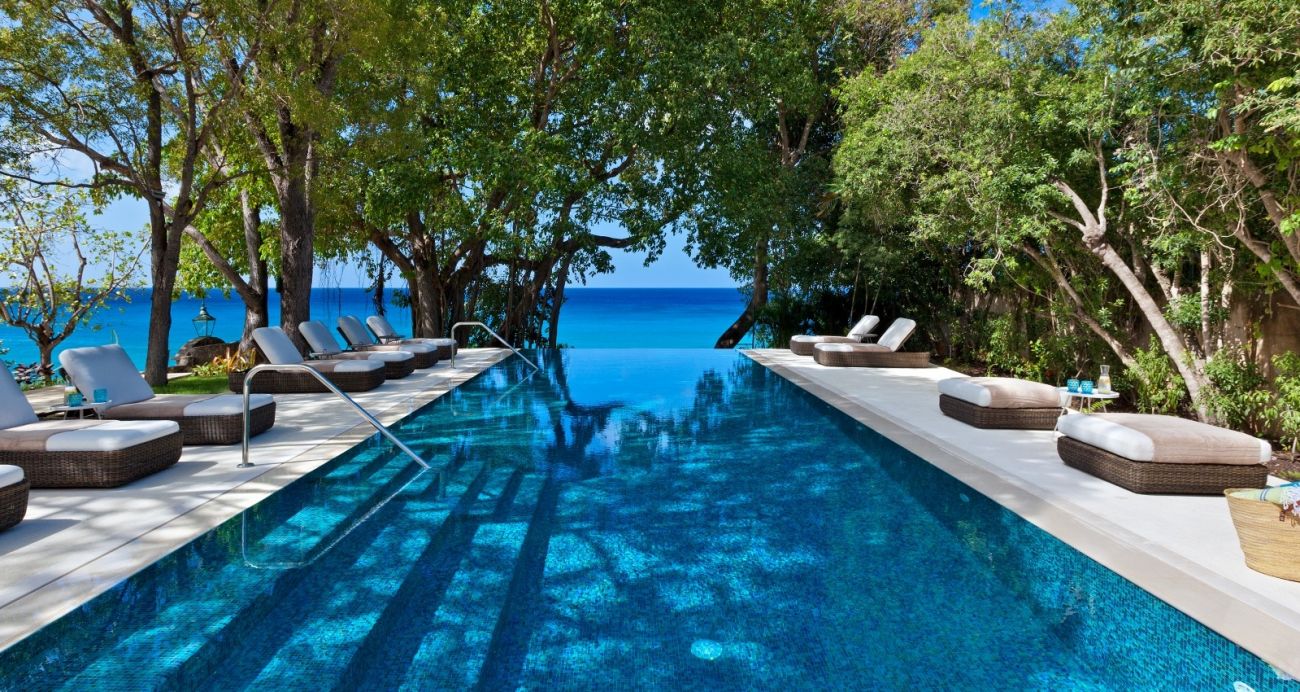 Crystal Spring is another one of the iconic Barbados Villas.  With 10 bedrooms, it is also one of the islands largest villas.  If you can imagine a gorgeous Caribbean Plantation House surrounded by exquisite Italian style gardens and then set it on a beautiful private stretch of beach on one of the world's most fashionable tropical islands, you have Crystal Springs in a nutshell. The attention to detail in Crystal Springs is second to none.  It is the type of place where the staff which includes a butler, chef, housekeepers, and gardeners are able to anticipate your every need.  Crystal Springs has one of the most beautiful infinity pools I have ever come across.  It is absolutely exquisite.  It also has the best home cinema in any of the Barbados Vacation Rentals we feature.  Other fabulous facilities of this villa include an 18ft speedboat which is equipped with waterskiing, wakeboarding, snorkeling and tubing equipment.  There are also two stand-up paddleboards and sunfish sailboats available to guests.  If you want to create memories of a lifetime with all your family, then Crystal Springs is definitely the place.
SMUGGLERS COVE BARBADOS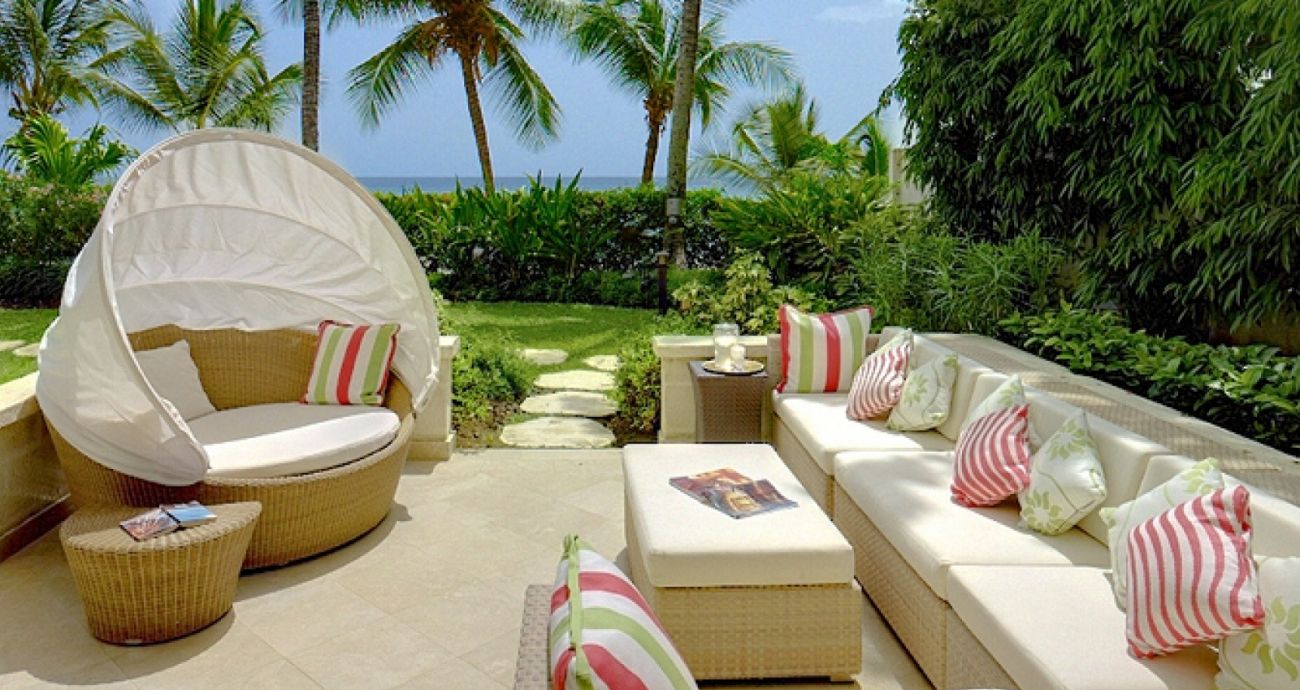 Smugglers Cove is a great option for multigenerational families who all like to have their own space.  Smugglers Cove is a development of 7 very luxurious Barbados Condominiums located directly on Paynes Bay Beach which is widely considered to be one of the best beaches on Barbados.  If you like a vacation where you are steps from the beach this is the place. There are many different options to choose from.  Smugglers 1 is a 3 bedroom rental property located on the ground floor with one of the best housekeepers on the island named Ollie.   Smugglers Cove 6 is a 5 bedroom penthouse with its one private pool on the terrace. 
The whole development is set within lovely gardens and has a communal pool which is great for small kids and toddlers.  Stronger swimmers can swim from the beach to feed the turtles every day which a wonderful family experience is.  The other great thing about staying at Smugglers Cove is that there several of the best Barbados Restaurants within walking distance of the property.  Daphne's Restaurant which is one of the most popular is a short walk away and is great for dinner, and Tamarind Hotel is a stroll down the beach and offers one of the best lunches on the island.  Last but not least, if you fancy doing some Shopping in Barbados, then Holetown is only five minutes away.  Here you will find The Limegrove Lifestyle Center which is full of designer shops and a gorgeous restaurant.  The Chattel Shops are also in Holetown, and this is where some of the best small boutiques and gift shops on the island are located.
CORALITA SANDY LANE BARBADOS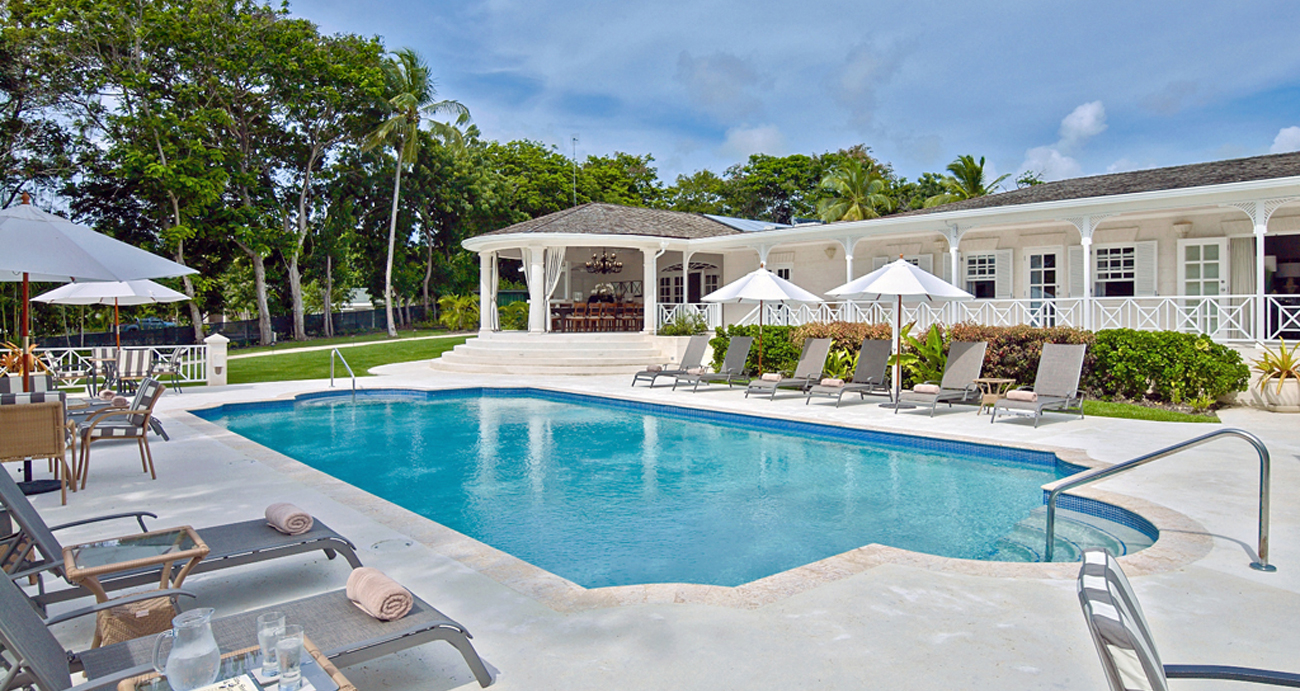 Coralita is one of the most luxurious villas in the Sandy Lane Estate.  With 7 bedrooms it is large enough for an extended family vacation.  It has the most wonderful advantage of having access to the beautiful beach at the famous Sandy Lane Hotel.  Beaches don't come more exclusive then at Sandy Lane.  The only guests allowed to use the beach are those of the hotel or those of one of the Sandy Lane Estate Villas. The pool is huge and is really stunning.  Because the garden is enclosed, it is safe and very private.  Coralita is the type of villa where you won't have to lift a finger.  The villa comes fully staffed with a butler, chef, housekeeper, and gardener.  And if you book with Villas Barbados, they will look after all your concierge needs with their compliments.  The Concierge Team will literally look after everything from restaurant bookings, ground transportation, fast airport tracking, car rentals, boat hire, excursions, water sports and much more.
OLD TREES BARBADOS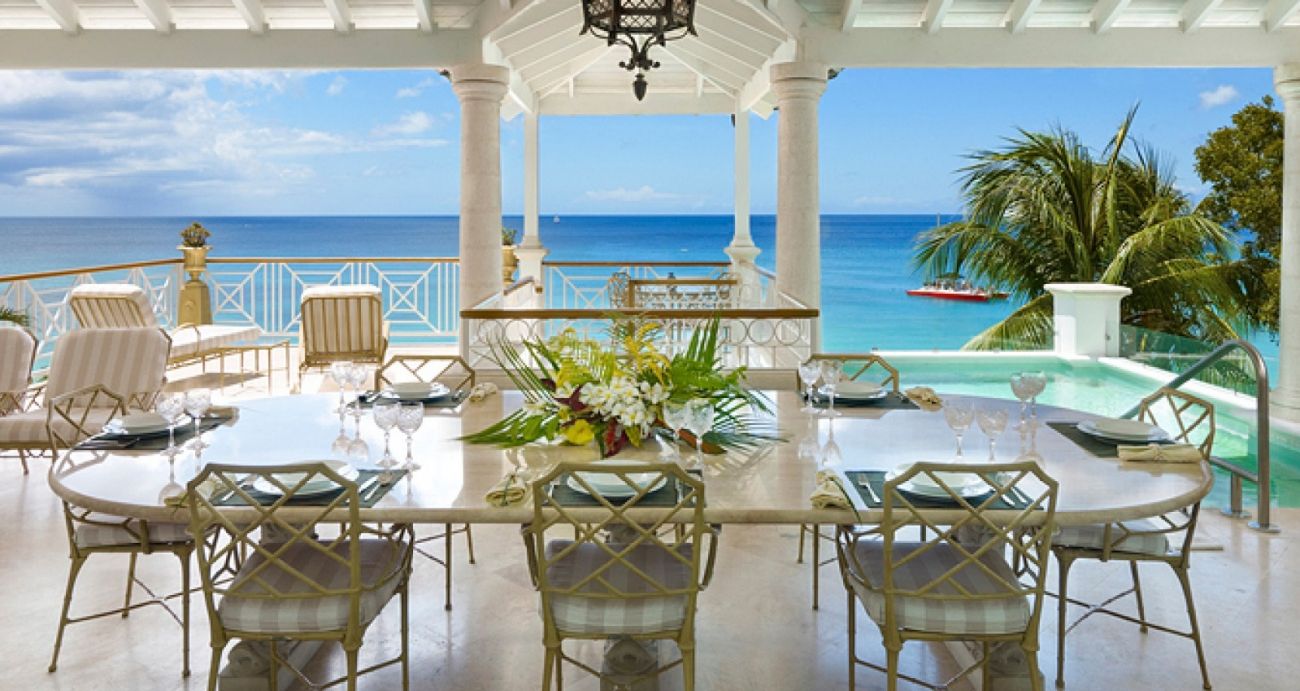 Old Trees is another wonderful development of luxury Barbados Rental properties where several extended families can holiday together yet each has their own space.  You can choose from a 3 bedroom first-floor property such as Old Trees Bellavista to a 4 bedroom penthouse with its own private rooftop pool such as La Mirage at Old Trees.   The Penthouse at Old Trees is particularly beautiful with stunning views.  The Old Trees development is located on the very popular and very beautiful Paynes Bay Beach.  Guests have their own reserved area on the beach which is serviced and prepared each day for their guests.   Old Trees is extremely popular amongst our Villas Barbados guests many whom return year after year to get their fix of paradise.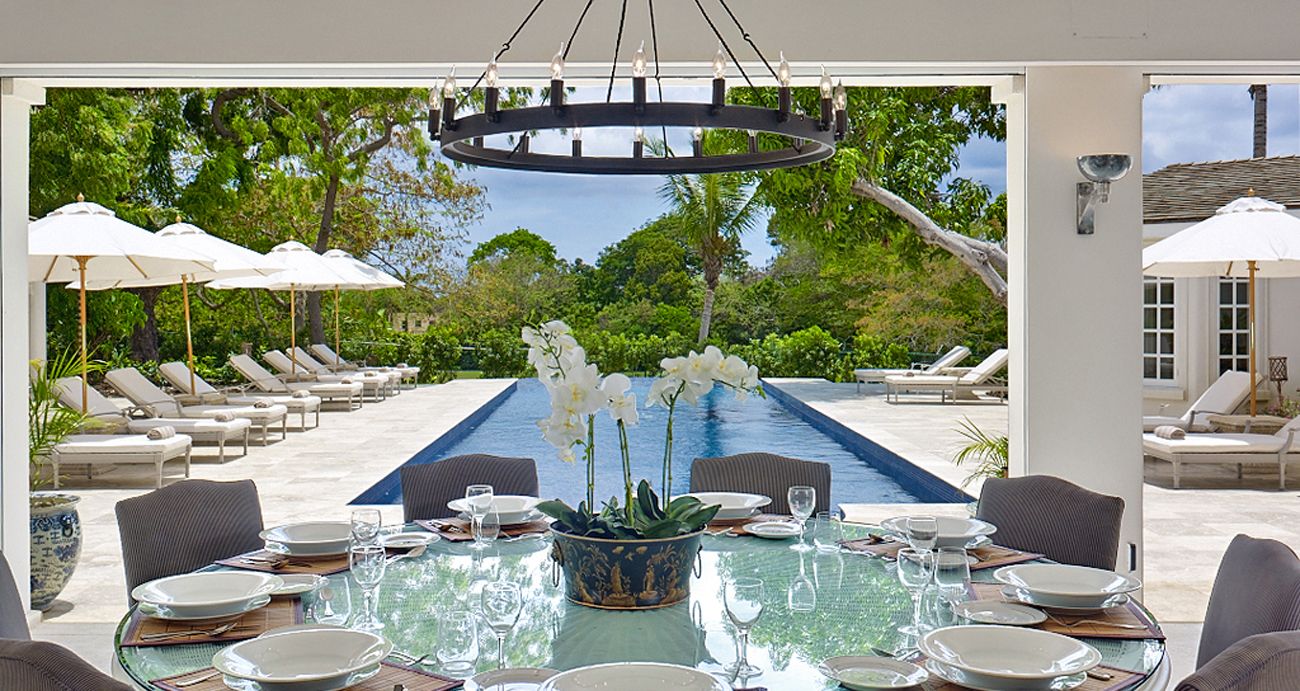 Casablanca is another wonderful option for a family vacation and multi-generational gathering especially if you are looking for something that is ultra-luxurious. The décor of the villa is truly stunning, and lucky guests also get to use the beautiful beach at the Sandy Lane Hotel.  My favorite part of the villa is without a doubt the pool which is huge.  The pool is surrounded by very extensive and very stunning tropical gardens.  Casablanca Barbados is also a great villa for guests who like to be active on vacation.  It has a fully equipped gymnasium, a fabulous AstroTurf tennis court, table tennis, paddle tennis, and bats as well as a great variety of board games such as chess.  If you love to read, there is no need to bring any books as Casablanca has a great selection to choose from. This lovely Barbados Villa also has a great media room with a huge flat screened TV and Apple TV.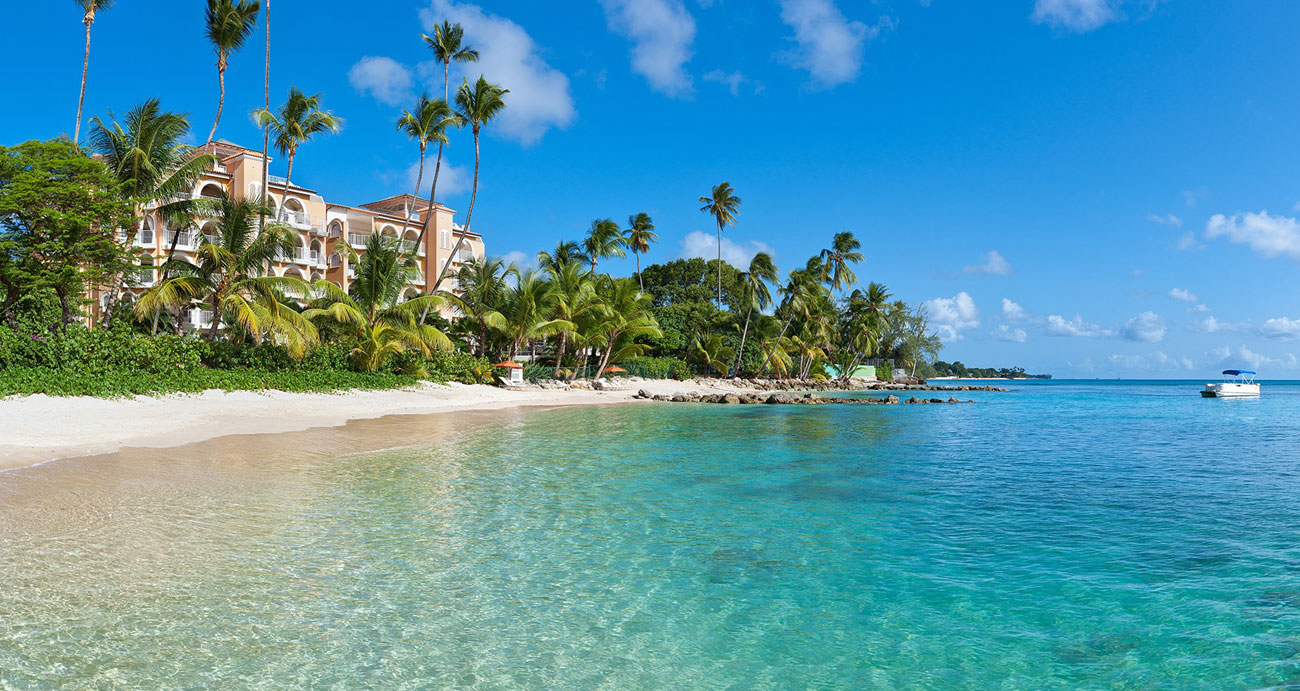 No good guide on great properties for multi-generational families would be complete without including the lovely properties at Saint Peters Bay. These condo style properties surround the gorgeous free-form swimming pool and are located directly on the beach.  Each of them has 3 bedrooms, but it is possible to get two side by side with interconnecting balconies so that larger families can be together easily.  The décor is really lovely and very luxurious, and all of the properties have great views of the turquoise sea, pool, and beach.  The most wonderful thing about Saint Peters Bay is the fact that guests get to have all the space and privacy of their own private home, yet also have access to the great facilities of the resort at Saint Peters Bay.  Saint Peters Bay has an excellent restaurant, bar and a fully equipped gym. It is also possible to have massages and a variety of spa services.  The staff at Saint Peters Bay also deserve a special mention.   It's the type of place where everyone goes around with a big smile on their place.  It is much to do with the fact that the team is led by their wonderful manager Geoff Farmer.
CONCLUSION
Barbados truly is the best island in the Caribbean to enjoy a family vacation.  Not only is there so much to do and see to keep the whole family engaged and occupied, but there is also a really wonderful selection of villas and vacation rentals to choose from.  We love to hear from our readers so please do email us on [email protected] with any comments or suggestions.   We look forward to hearing from you.
ABOUT THE AUTHOR.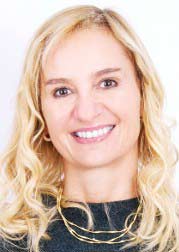 Alexandra Baradi is owner and CEO of Villas Barbados and Exceptional Villas  She is a hotel manager by training and travels all over the world hand picking only the very best villas and vacation rentals to include in their program. Villas Barbados features only the most exclusive, handpicked and vetted properties on the island.  Exceptional Villas features properties throughout the Caribbean as well as in Europe, Asia, Central America and North America.