Villas to Rent in Barbados
Villas to Rent in Barbados – Our Top Choices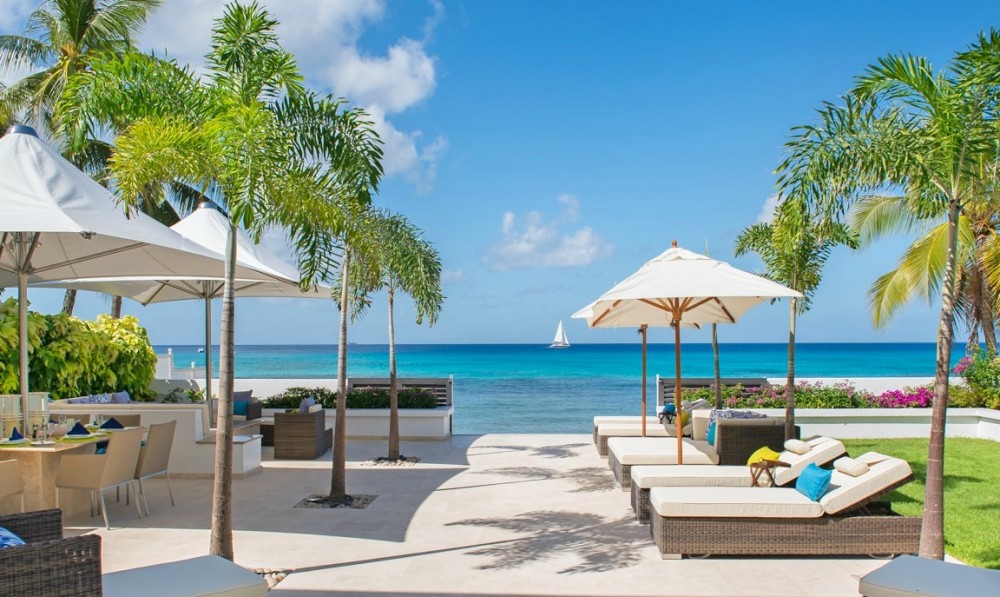 There is a recurring debate among holiday makers:  is it better to stay in a Hotel or in one of the heavenly villas to rent in Barbados?  For instance, is the fully-loaded hotel experience more conducive to a memorable holiday rather than to have a bespoke vacation in a private villa.  Well, in my experience, I prefer the private villa for beachy sunny vacations and veer more towards the hotel experience for urban, city trips.  Why? 
I think it's to do with the fact that in a villa I am able to direct how my day will unfold far more than in a Hotel.  I get to truly unwind, being able to adopt a more casual approach to each day.  Pottering across a terrace at dawn, barefoot, to enjoy a coffee in blissful solitude is my idea of a holiday.  I don't want to have to comb my hair to enjoy a breakfast surrounded by vacation strangers.  I like the rather free and easy lifestyle that goes hand in hand with my own private villa home.
Admittedly, I don't go completely feral but there's something rather special of being mistress of ones own 'borrowed' luxury villa for the duration of a holiday.  The sense of being self-contained also helps to reunite families who spend the rest of the year racing in different directions from one another. 
Of course, some of these wonderful villas in Barbados to rent are part of luxurious resorts and so the best of both worlds is achieved:  self-contained bliss but with access to all of the amenities of five-star sophisticated hotels.  Let me introduce you to some of Exceptional Villas top properties to rent on Barbados.  We represent many luxury villa properties so you can imagine there is the absolutely perfect property waiting to host you on your vacation.
But first, a little introduction to the paradise that is Barbados.
Overview of Barbados
This unique island with a western coast that overlooks the Caribbean and an eastern shore than looks out onto the Atlantic is a 166 square mile tropical paradise.  It's been on the map as a tourist destination for decades offering visitors all of the fabulous elements they have come to expect from a Caribbean vacation.  Palm trees dotted along dazzling white beaches.  Turquoise clear waters that are as attractive to dive into as they are to gaze upon.  A colourful history sitting side by side with a modern vibe.  Barbados is the ultimate destination for the romantic honeymoon experience.  It's where you go to in the winter months to bask in some glorious sunshine.  If you enjoy world-class golf or deep-sea fishing, long walks along perfect beaches, all manner of water activities, Barbados has it all.  With a profusion of glamorous and sophisticated resorts, state-of-the-art air-conditioned villas that are beautifully furnished, there are any number of private villas in Barbados to rent that capture unimpeded views across big blue horizons that showcase amazing sunrises and sunsets.
Where to stay ….
With a nod to the British influence to be found all over Barbados, the island is divided into 11 parishes.  The parish of St James is where most of the Exceptional Villas luxury properties are located.  Its main town is Holetown, a rather unglamorous name for what was once Jamestown – named in honour of King James under whose banner the first English settlers arrived onto the Barbadian shores way back in 1625.
Spectacular resorts, hotels and villas stretch all along this western parish coastline.  It was referred to colloquially as the gold coast in deference to the profusion of wealthy guests who flocked to this corner of the Caribbean each year.  This reference is now upgraded to the name of platinum coast as the level of luxury and style to be found all along the perfect beaches of St James is virtually unsurpassed anywhere else in the Caribbean.
The Dream, located in the uber-exclusive residential neighbourhood known as The Garden is this stunning five bedroomed property.  This spectacularly stylish property with private pool is nestled in mature lush gardens.  With your own private butler, housekeeping staff and chef, you can step into a secluded world that allows you to vacation in privacy.  Days spent lounging by your pool, enjoying a pre-dinner rum cocktail at your outdoor bar area or stepping out onto the beach to take in a swim, all add up to the perfection of this property.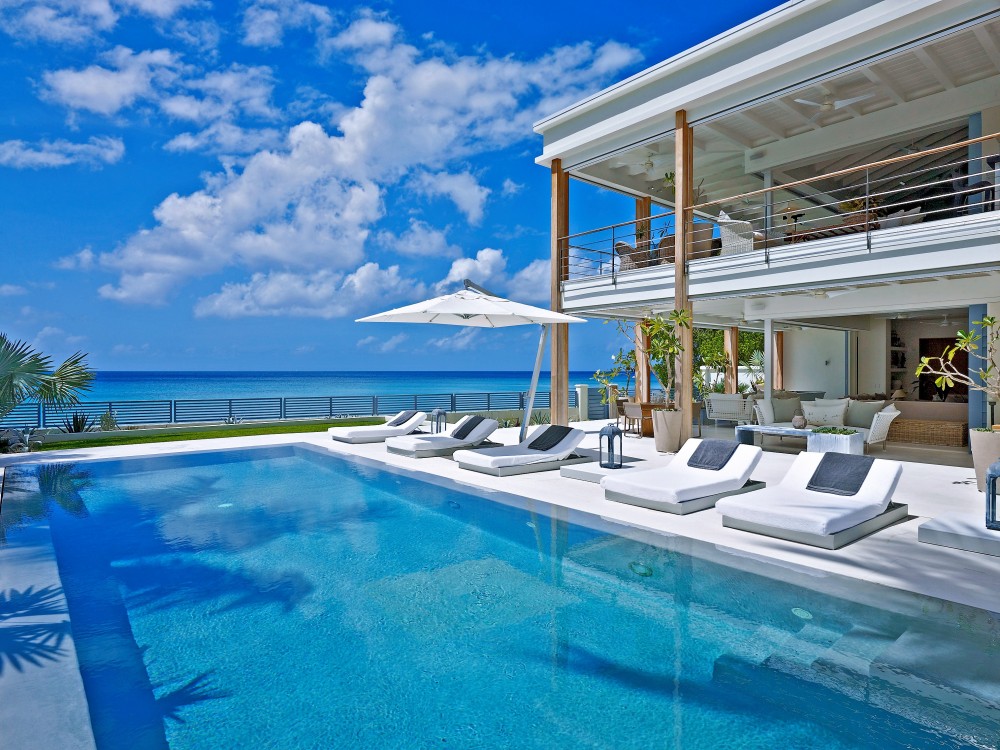 Crystal Springs, also located within The Garden neighbourhood is a unique property that occupies a very secluded beach-side position.  Spread over an area of almost 2 acres, this stunning property has stylish accommodations for up to 20 guests.  It's one of the villas to rent Barbados if you are a multi-generational family who want to holiday together and yet have lots of space to blissfully co-habit.  The leafy green gardens offer natural shade and there's access to a stretch of beach perfection.  With the services of a butler, chef, housekeeping staff and even a boatman, we can design the perfect vacation experience for you that will cater to your specific needs.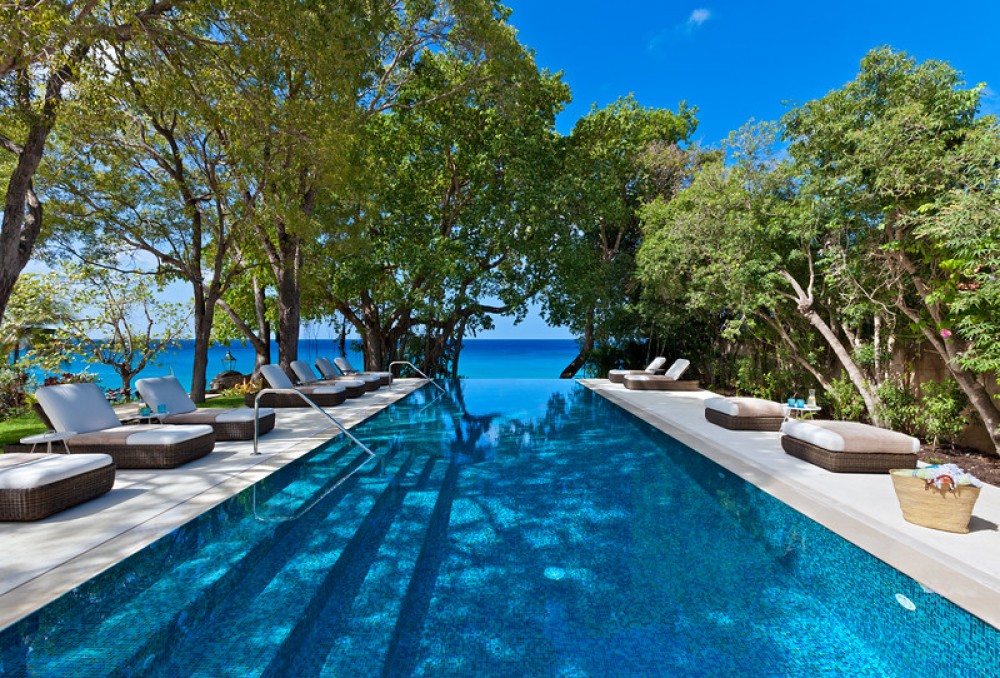 The Garden district of St James is one of the most sought-after areas within the platinum coast to own a property or to vacation.  The attractive Colony Club hotel and Fairmont Royal Pavilion offer villa guests lovely restaurants to enjoy as well as spa services.  With horse riding, all manner of water sports, tennis and numerous other activities easily accessed, staying within this exclusive enclave within St James's Parish is a vacationer's dream.
Overlooking the Batts Rock Bay and with access to your own private beach is the beautiful Reef villa.  The interior design of this property is exquisite.  Offering a glamorous base for 8 guests, this villa has the services of a cook to prepare two meals a day for you and your group.  A private terrace with Caribbean views par excellence and easy access to some of the finest restaurants and bars of Holetown, Paynes Bay and Sandy Lane – this is a very attractive option for an active and hip group.
Merlin Bay is an exclusive area a short drive from Holetown and within easy access of golf, fashionable restaurants and shopping.  Sitting in splendour is one of the most attractive villas to rent Mullins Bay Barbados:  Eden on the Sea, is an eight unit development that is naturally embedded into the lush and lovely surroundings of this gorgeous coastal development.  With a large swimming pool and easy beach access, each multi-level villa is created in fresh creamy white tones.  Private terraces and plunge pools allow guests to enjoy a peaceful vacation within easy reach of the fun and action to be found further along the coast.  Eden on the Sea is probably one of the most suitable destinations for honeymooner who want to spend some quality time decompressing after the hectic celebrations of their nuptials.  Leisurely strolls along the beach or lazing by the large pool, are the perfect back drop to that romantic getaway.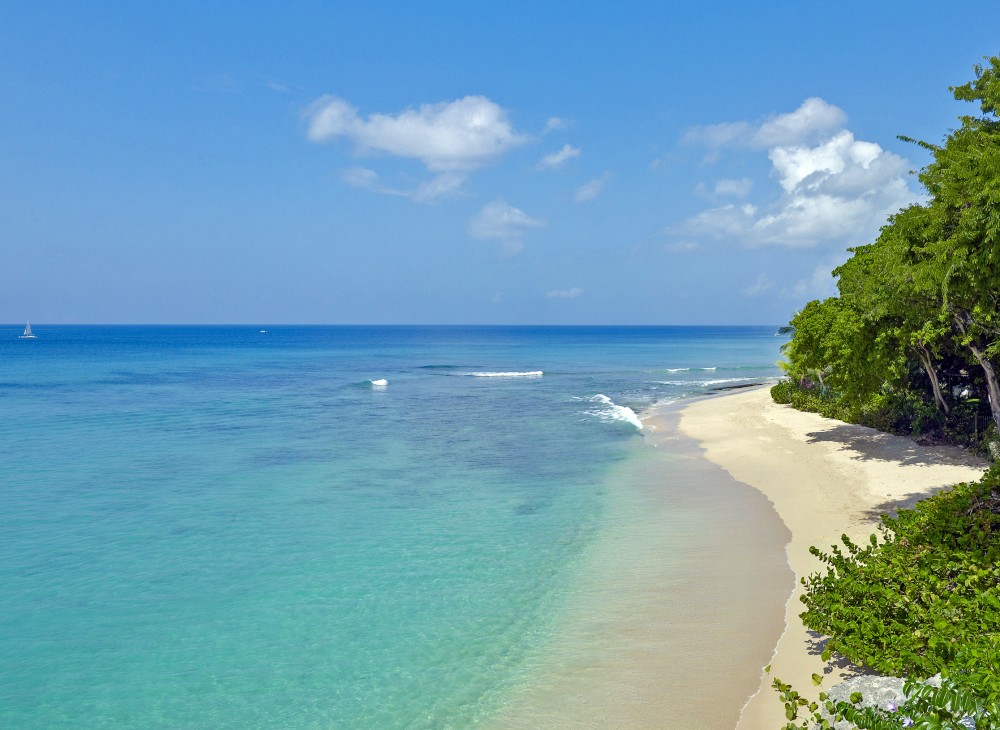 Any trip to Barbados would be incomplete without a trip to Sandy Lane.  It's more than just a resort, it's also the name of the fabulous stretch of sandy perfection overlooking the Caribbean.  Landmark House is a spacious villa that sits on the northern end of the exclusive Sandy Lane Beach.  A very short stroll will find you at the famed Sandy Lane Resort.  Landmark House has a real colonial Caribbean feel to it.  With white shutters, vaulted bleached timber beamed ceilings and raw coral stone features, you and your lucky companions will enjoy the open and fresh style of this lovely property.  Direct beach access with private gardens and terraces, you can enjoy being near to the epicentre of the glamour of Sandy Lane while at the same time being secluded and set apart.  The ideal combination really.  With staff on hand to make your visit even more bespoke and relaxed we can arrange for you to enjoy Spa treatments or a round of golf at the famed Sandy Lane Resort.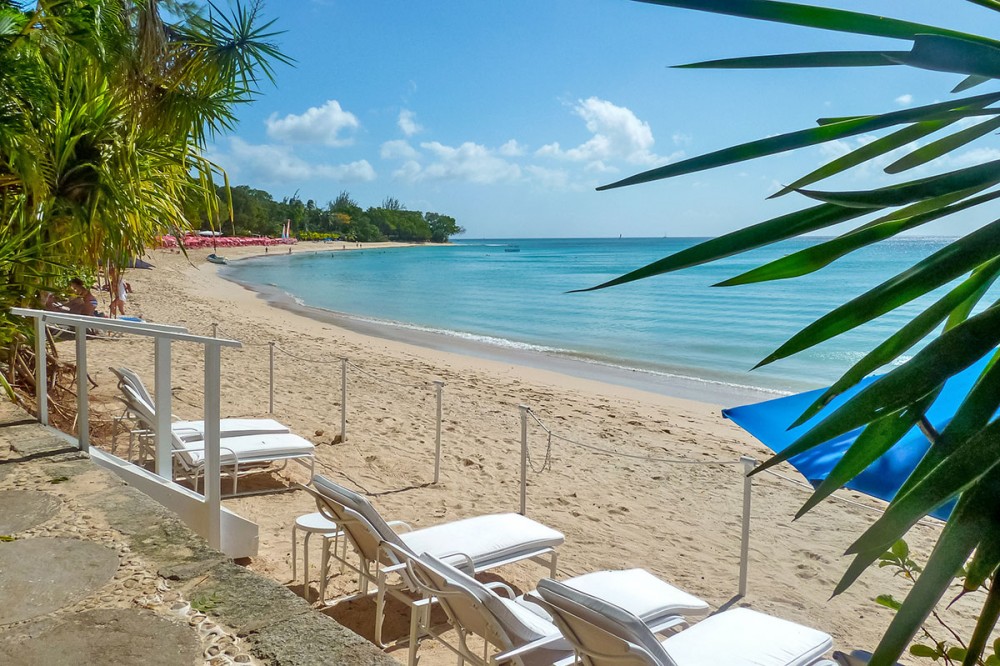 Just north of the parish of St James lies the equally lovely parish of St Peter.  Again, this parish overlooks the Caribbean and has a coastline of exquisite beaches.
Emerald Beach, located on Gibbs Beach is a stunning development of 6 semi-detached villas.  Ixoria (No.3) is probably one of the villas in Barbados to rent if you want access to a gorgeous pool as well as a long stretch of Caribbean beach perfection.  This three bedroomed villa has a classic contemporary style with lots of open spaces that look out onto the lush gardens and across the Caribbean.  Gibbs Beach has very little public access so maintains a very private feel.  Ixoria is ideally suited to a family with young children who like the idea of a beach holiday that feels very safe.  With babysitting services available at Emerald Beach, you can truly enjoy some quality time.
In the heart of St James's parish, lies Secret Cove a cluster of luxury rental properties sitting on a promontory with steps leading to a dazzlingly beautiful private beach.  Some of the units are ground floor but each property has its own private terrace area for sunbathing.  A few minutes walk will bring you to the world famous Cliff Restaurant.  Secret Cove can be rented as two, four or six bedroom accommodation.  If you rent all the units, it is an ideal choice for a large family getaway where you can enjoy your own self-contained accommodation while enjoying the communal feel of this exclusive setting.
With a name like Bonavista you know instantly that you are getting a property with a view like no other.  Similarly, to every other Exceptional Villa Barbadian property, Bonavista is a fabulous 4 bedroomed self-contained villa that has glorious views from all aspects.  The Caribbean is the main event, of course, as this classic contemporary, spacious villa has direct access to the wonderful Gibbs Beach.  With a private pool accessed from an open plan living/dining room, there is a wonderful sense of light and space throughout.  The mature grounds add to the overall beauty of the property.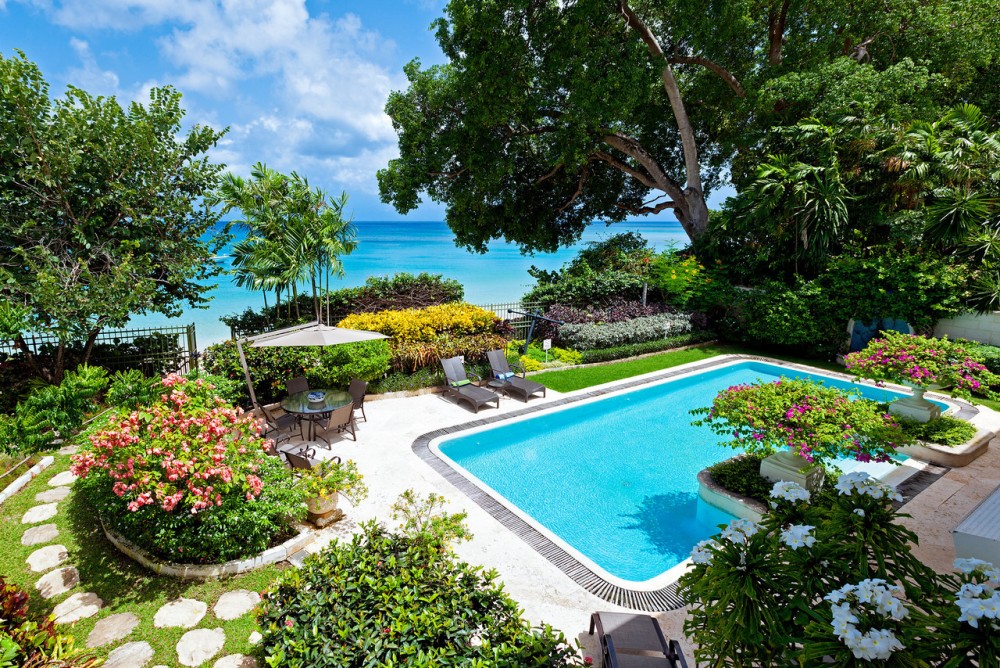 The lovely Fitts Village offers the sublime Mirador villa, a four bedroomed modern new construction.  Sitting right on the beach, the extensive terrace area and private plunge pool is part of a well-designed property offering guests a fresh and light-filled fully self-contained villa experience.  Floor to ceiling glass walls make the most of the Caribbean views.  With a friendly and helpful staff that include a housekeeper and cook, your stay can be a seamless and relaxing experience.
A bit about us
For decades Exceptional Villas has unlocked the secrets of Barbados to lucky visitors.  We have built meaningful relationships with property owners and local service providers.  In this way, we can ensure that not only can we match you to the best villa for your specific needs but we can pre-book whatever you need:  sports, activities, rental car, driver, staff etc, to enhance your vacation experience.
Our talented concierge teams visit all of the Barbados properties we represent to see that our exacting high standards are maintained all times. 
Conclusion
The island of Barbados has the sort of weather that offers the perfect antidote to the unforgiving winters and tedious grey skies that we endure in Europe and North America.  Added to this temperate climate is the opportunity to really step into a playground that can see you horse riding through the surf, playing invigorating tennis matches, putting on the Green Monkey golf course, sailing, jet skiing, snorkelling … the list goes on and on. 
Conversely, if you want to decompress and drop down a gear or five then the privacy and luxurious surroundings of one of our fabulous villas will give you the backdrop for the restful vacation you crave.  Sitting on a shaded terrace, sipping a cool drink as the sun slips beneath the turquoise Caribbean is something you just cannot imagine until you are there.
Barbados is the tropical paradise of your dreams.  There are over 70 miles of beaches from which to choose.   Let Exceptional Villas introduce you to this idyllic destination and help make your vacation dreams come true.  Let us find for you and your group the perfect haven from which to explore one of the most exclusive and attractive corners of the Caribbean – beautiful Barbados.